Issues of Concern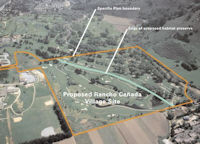 On January 12, 2017, the Carmel Valley Association filed a lawsuit against the County of Monterey, challenging the County's failure to meet County General Plan and California Environmental Quality Act Requirements in reaching its decision on the recent Rancho Ca&ntildeada development project. Our Board of Directors voted unanimously to do so because this is an issue of the utmost importance to all future development in the county.
 
CVA's major concern is that established land use decision-making practices and legal requirements were ignored in a rush to act on the project before 2017.  This rush to judgement by the Board of Supervisors in late December set a dangerous precedent for the approval process for all future projects in the county, and there is already another major project in the pipe-line for Carmel Valley that has similar flaws.
While the County's General Plan governs land use decisions, the Board ignored at least six important General Plan policies. These policies relate to the way the General Plan is to be amended, traffic policies intended to ensure our safety and prevent further degradation of our roads and highways, and affordable housing requirements.  Projects that are inconsistent with substantive General Plan policies cannot legally be approved under California laws.
Failure to meet significant requirements of the California Environmental Quality Act is also at issue.  These include a lack of a proper project description, flawed analysis of project alternatives, as well as an inadequate assessment of traffic impacts.
Had the project been processed in accordance with existing General Plan policies, an amendment to the General Plan's affordable housing requirements should have been considered separately from the proposed project. This would have given the public and decision-makers an opportunity to weigh-in on this important issue.
Additionally, due to the haste in getting the project to hearing, the Planning Commission did not have a Final EIR to review, nor did it have a complete list of project conditions, until the day of the hearing. In spite of its responsibility to provide the Board of Supervisors with a carefully considered recommendation, and over the protests of Commissioners Diehl and Vandevere, the Commission sent the project to the Board with little or no discussion.  Likewise, final Board deliberations were equally sparse and inadequate.
In short, the CVA Board believes strongly that the approval process for this project has not been conducted pursuant to legal requirements, and that it did not properly serve the interests of the people of Carmel Valley.  It is an egregious precedent that we cannot allow to stand.

For regular updates on the suit, sign up for our weekly CVA Email Bulletin.
Subscribe to Our Free Email Bulletin

On July 7th, 2017, Attorneys William Parkin and Yuchih Pearl Kan filed an opening brief on CVA's behalf, detailing the grounds of our lawsuit, which is scheduled to be heard by Judge Lydia M. Villareal on January 26, 2018.
Our Reply to the County's Response
On August 31, 2016, CVA submitted comments on the Rancho Ca&ntildeada draft environmental impact report. Here is a link to our comments:
December 12, 2016 Filing Papers:
Election to Prepare Administrative Record

In November 2016, Monterey County posted the Final Environmental Impact Report (FEIR) on its website:
---
The Monterey County Planning Commission met on Wednesday, June 28th, and continued its review of a draft ordinance for short-term rentals (STRs) in the unincorporated areas of the county. Three representatives of the CVA Board attended. The popularity of these rentals has grown substantially, providing renters with extra income, property managers with a livelihood, but often resulting in a change in the tone of a neighborhood. Many rentals are listed online, many conform with county permit requirements and pay Transient Occupancy Tax, but many others are arranged without any approval.
The county is searching for answers to the complicated questions surrounding the issue. Among the many being considered are: How should the difference between owner-occupied and absentee-owner properties be delt with? Should there be limits on how many days a unit could be rented? What effects are short term rentals having on overall housing market prices and on affordable long term rentals?

The Planning Commissioners know that Pacific Grove has just discussed revising its STR ordinance. They are aware that the City of Carmel recently carried out a sting operation to trap an especially defiant violator. The commissioners realize that the city of San Francisco uses a business registration certificate process that allows short-term rentals whose owners occupy them for 275 days a year.
Melanie Beretti, the county special programs manager, has requested three or four more months to make changes to the draft and to start working on enforcement guidelines. Enforcement of current regulations has not been strict, and regardless of what ordinance is adopted, a strong political will to enforce it would be necessary.
As this discussion has been moving forward, the Carmel Valley Association Land Use Committee has made several suggestions:
1. Consider Carmel Valley as a special area with an ordinance reflecting its unique character.

2. That STRs be permitted, comply with established building, health, and safety codes, and that renters pay the required Transient Occupancy Taxes.

3. That there be a limit on the number and density of STRs permitted in Carmel Valley.

4. That there be an effective system to deal with neighbor complaints about violations of allowed occupancy numbers, noise or parking.

5. That there be enforcement of the ordinance.

6. That there be an effort to reduce adverse impacts on affordable long-term rentals.
It is very important that residents of Carmel Valley express their thoughts to the Planning Commissioners. The draft ordinance and correspondence relating to this discussion can be found by going to the
County Website
.
---
YOU DON'T HAVE TO BE AN EXPERT
TO REVIEW AND COMMENT ON ENVIROMMENTAL IMPACT REPORTS

Prepared by Janet Brennan, Environmental Planning Consultant:
Environmental review is integral to the land use decision-making process. Environmental Impact Reports (EIRs) are required when a project has the potential of having a significant impact on the environment and mitigation measures are not readily available so that a Mitigated Negative Declaration can be prepared. Many sections of an EIR require technical expertise to evaluate such as traffic, air quality and biological resource impacts.
However, there are many sections of an EIR that non-experts can address.
Read Janet Brennan's Guide to Making EIR Comments

Janet Brennan is Chair of the Carmel Valley Land Use Advisory Committee (LUAC),
LandWatch board member, and CVA advisor.
---
A Primer on Carmel Valley Road Traffic Assessment with
Comments on Monterey County's Traffic Evaluation on Highway One
by CVA Traffic Expert Dr. Tim Sanders
SEGMENTS
Carmel Valley Road, like other roads, is divided into segments, usually just a few miles long, for measurement purposes.
Link to a Map of Our Road's Segments
TRAFFIC DATA MEASUREMENT
Direct measurement of traffic volume consists of counting of vehicles traveling past a specified point on a road segment during a fixed period of time. The actual counts typically are recorded every fifteen minutes for several days (e.g., a week), on an automatic device. Each day's record is made available in a readable format for analysis. Thus the fundamental measurement unit is vehicles per quarter-hour, but this is converted to vehicles per hour or vehicles per day for purposes of analysis and assessment.
CARMEL VALLEY ROAD CHARACTERISTICS
Carmel Valley Road has both two-lane and four-lane segments, but because the four-lane traffic capacities considerably exceed the existing traffic volumes, attention is focused on the two-lane segments. in the Carmel Valley Master Plan area there are seven two-lane segments  of Carmel Valley Road (identified as segments 1-7), all lying between the eastern edge of Carmel Valley Village and Via Petra (just west of Rancho San Carlos Road).
In addition the segment of Highway 1 between Carmel Valley Road is critical to understanding Carmel Valley Road traffic because (1) the west-bound lanes of Carmel Valley Road are contiguous with the northbound Highway 1 lanes, there being no exit or entrance to those lanes at their intersection, and (2) southbound Highway 1 consists of a single lane that is highly congested during peak traffic times, and 2/3 of its traffic enters Carmel Valley Road so that most traffic entering Carmel Valley Road must pass through that excessively congested lane, on which traffic volume exceeds the lane's capacity.
ANALYSIS
Two separate criteria are used to evaluate traffic service quality on two-lane roadways like most of Carmel Valley Road. Both criteria depend on traffic counts as raw data.

ADT (or AADT)
"Average daily trips" is simply the total volume of vehicle flow in 24 hours -- the number of vehicles per day. Each two-lane segment of Carmel Valley Road is assigned a "threshold", or acceptable level of traffic volume, by the County.

PTSF
"Percent time spend following" (defined as the proportion of time during which the separation between vehicles is less than three seconds, when measured at a point along the road and at a time of peak traffic) is not really measureable in practice. In place of actual observation of the relevant percentage of time, a mathematical model (known as an exponential probability distribution) is used as a surrogate. During an hour when traffic is at its peak, the numbers of vehicles passing in each direction are observed, and the numbers are converted, through a complicated formula, into a number between zero and 100 that is presumed to represent the probability (in %) that an arbitrary vehicle would pass a fixed location less than 3 seconds after the vehicle preceding it. Thus the traffic measurement is of vehicles passing per hour, but the numerical assessment is a percentage; the formula represents the growth of traffic intensity as decreasing when the actual volume of traffic increases.
Assessment of the critical segment of Highway 1 between Ocean Avenue and Carmel Valley Road normally has been achieved through application of PTSF (described above) to the congested single southbound lane. However, a method called "multimode level of service", or MMLOS, has recently, and totally inappropriately, used by the County to evaluate Highway 1 traffic for projects in the Carmel Valley Master Plan Area. This method does not even consider traffic volume measurements to evaluate traffic levels; instead it uses two roadway characteristics, the number of enforced stops per mile and the proportion of left-turn pockets as traffic criteria. Thus the County's assessments are completely independent of the numbers of vehicles using the road! Furthermore, Highway 1 does not meet the basic requirements for applying the method! Use of MMLOS on Highway 1 is entirely fraudulent. Nevertheless, the County has used this inapplicable scheme in project EIRs (the current Rancho Canada Village [project approved but in litigation initiated by CVA] and Val Verde Rd. projects), despite CVA's explicit and adamant objections.
Time periods for analysis: ADT – 24 hours; PTSF and MMLOS – 1 hour during peak traffic.
THRESHOLDS AND LOS
County traffic impact criteria are applied in two ways simultaneously on two-lane Carmel Valley Road. The term "threshold" can be used in both.

ADT
For the older ADT method, "threshold" refers to a specific volume (count) of vehicle trips per day, different for each road segment, published first for the Carmel Valley Master Plan (CVMP) in about 1991.

PTSF
For PTSF, which appears for the first time in the 2010 CVMP, the numbers of vehicle trips per hour at peak traffic times are, as indicated above, converted to percentages (PTSF values), and then the resulting percentage is assigned a letter grade (A-F, as in school grades) called "level of service" or LOS, with the boundary between D and E (i.e., at PTSF = 85%) being the "threshold" of environmental significance. In Carmel Valley, both ADT and PTSF thresholds must be respected (with ADT below the CVMP specification, and PTSF below LOS E), with failure to fall below threshold resulting in a public hearing before the Board of Supervisors.
LOS grades also are used in MMLOS assessments, but this is actually irrelevant; as indicated above, the use of MMLOS on Highway 1 is fraudulent. (This is readily demonstrable, and is discussed and explained in considerable detail in CVA comments to the County on the Rancho Canada and Via Verde EIRs.) The County has given, to the segment of Highway 1 most relevant to Carmel Valley concerns, an outrageous and indefensible LOS grade of "LOS C", based on its MMLOS "analysis". Among other things, the MMLOS "analysis" depends only on a pair of the roadway's design characteristics, and not at all on the volume of traffic!  All other assessments of that segment for many years have been LOS F, i.e., traffic exceeds the capacity of the road segment. The pre-MMLOS evaluations have been based on PTSF analyses of the single southbound lane.
LOS F means traffic exceeds road capacity; not even one vehicle trip is to be added during peak hour.
---
Analysis of 2014 Monitoring and Report of Traffic on Carmel Valley Road
by CVA Traffic Chair
Dr. Tim Sanders:
The January 29 CVA Bulletin carried a statement that CVA had presented to the County Board of Supervisors in response to the 2014 annual County report on Carmel Valley Road (CVR). Some additional details might be useful to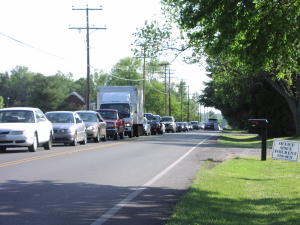 Carmel Valley residents. Four of the five two-lane segments of CVR between Esquiline Road and Rancho San Carlos Road are near the traffic volume limits set for them in the Carmel Valley Master Plan (CVMP); for easy reference, the five are numbered
3.      Esquiline to Ford
4.      Ford to Laureles Grade
5.      Laureles Grade to Robinson Canyon
6.      Robinson Canyon to Schulte
7.      Schulte to Rancho San Carlos.
Segments 3, 4, 6 and 7 were the principal subject of the CVA statement.
These are the heart of Carmel Valley Road, and play a major role in the Master Plan and its history.
Roughly 35 years ago a number of foresighted and determined Valley residents (members of the original CVA), in order to protect the Valley's rural character, composed a master plan covering the area from the eastern edge of the Village to Highway 1, ridge to ridge. With the aim of preventing suburban- and urban-style traffic congestion, the master plan created a process for establishing traffic standards on CVR. By 1991 a firm set of standards was in place, and the CVMP requirement that CVR traffic levels be monitored and reported annually was fully implemented. Last week's Bulletin responded to the most recent of these County monitoring reports.
What we often want to know from the reports is, "How much more traffic can CVR tolerate until Environmental Impact Reports must show significant environmental impacts?" For a variety of reasons there is no simple and fixed answer, but we can make reasonable rough estimates based on existing policies and data. Our initial challenge is to insure that existing policies are interpreted fairly and are fully enforced, and that real data is respected. Toward that end we examine relevant parts of the 2014 report.
In the table that follows, the first three columns are the same as those in the previous CVA Weekly Bulletin, and the fourth column shows the number of vehicle trips per day that, if added, would cause the segment's traffic to exceed its threshold of acceptability or of significant environmental impact. The final two columns show the relevant thresholds themselves as published in the Carmel Valley Master Plan, and the measurements of 2014 daily traffic volumes. The first four rows represent data collected in June of 2014 on relevant CVR segments (3,4,6,7), and the final four rows are for October on the same segments; the only segments considered relevant are those that have a reasonable likelihood of undergoing significant environmental impacts from potential new development.


| | | | | | |
| --- | --- | --- | --- | --- | --- |
| Segment | Date Measured | % of Threshold | Trips/Day Below Threshold | Threshold (trips/day) | 2014 Volume (trips/day) |
| 3 | 20-Jun | 98.9 | 101 | 9,065 |  8,964 |
| 4 | 20-Jun | 98.6 | 168 | 11,600 | 11,432 |
| 6 | 20-Jun | 94.6 | 831 | 15,490 | 14,659 |
| 7 | 20-Jun | 98.6 | 233 | 16,340 | 16,107 |
| 3 | 29-Oct | 93.0 | 633 | 9,065 |  8,432 |
| 4 | 30-Oct | 98.1 | 216 | 11,600 | 11,384 |
| 6 | 30-Oct | 94.7 | 818 | 15,490 | 14,672 |
| 7 | 30-Oct | 98.7 | 210 | 16,340 | 16,130 |


The boldface underlined numbers in the table are the smaller values of "trips below threshold" for each segment; these are the additional traffic volumes allowed before the impacts are considered environmentally significant. Thus segment 3 would tolerate 101 new trips per day, segment 4 would tolerate 168, 5 would tolerate 818, and 7 would tolerate 210.
Typically a residential unit adds about 10 trips per day, so dividing by 10 gives the approximate number of residential units contributing directly to each segment; therefore the tolerable number of new residential units contributing traffic would be about 10 for segment 3, about 17 for segment 4, about 82 for segment 6 and about 21 for segment 7.
Since any new units generating traffic on Carmel Valley Road would contribute their traffic to several segments, the smaller tolerances are the more relevant ones; a good guess probably is that roughly 20 new residential units, or the equivalent, would formally yield a permanent adverse environmental impact on the two-lane portion of Carmel Valley Road.
Another, more complex, type of measurement called "percent time spent following" (PTSF) also is monitored and reported. It shows that segments 6 and 7 already have significant adverse environmental impacts from traffic imposed earlier. The threshold of significance for these segments is a PTSF of 85.0 on a sale of 100, and segments 6 and 7 have PTSF values of 86.0 and 89.3 respectively. By this measure, there is no available tolerance for additional traffic volume on segments 6 and 7 according to the CVMP.
Carmel Valley residents must now decide how they will respond to these circumstances in order to sustain the rural character of Carmel Valley Road and of the Valley itself, and they must now make their determination known to County decision makers. The CVMP is not self-enforcing!
---
Palo Corona Park Expansion: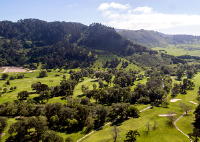 The acquisition of the former Rancho Cañada golf course for protection by the Monterey Peninsula Regional Park District will secure water for wildlife, help prevent flooding, and provide new opportunities for recreation.
The land, which includes a mile of river frontage, absorbs water when the river runs high, protecting downstream neighborhoods from flooding. It is home to numerous threatened and endangered species, including steelhead, red-legged frogs, and tri-colored blackbirds. And it is part of a network of protected land stretching south 150 miles from Carmel to San Luis Obispo.
The Monterey Peninsula Regional Park District will move its headquarters to the former golf course and oversee its restoration. A network of trails will provide access to the river and connect to the adjacent Palo Corona Regional Park. The district and the local Santa Lucia Conservancy plan an outdoor classroom and environmental education programs for visitors and school groups.
Also important for the water-starved Monterey Peninsula, public ownership will allow water formerly used for irrigation to be returned to the river, protecting native steelhead by stabilizing flows downstream.
The Park District has held two public workshops, and intends to hold more. The District has purblished a timeline and will br posting results of surveys taken at the workshops at
Partners on the project included the Santa Lucia Conservancy, Trout Unlimited, and the Monterey Peninsula Regional Park District. [From Trust for Public Land www.tpl.org, photo by Carmel Realty]
---
On Tuesday October 27th, 2015, the Monterey County Board of Supervisors voted unanimously to overturn the earlier decision of the Monterey County Planning Commission,  refused to certify and approve the EIR for the proposed Carmel Canine Sports Center in the Quail neighborhood. On an appeal of the Planning Commission's decision brought by Friends of Quail and Quail Lodge and supported by CVA, the Board of Supervisors voted 5 to 0 to uphold the appeal and reject the project entitlements.

We want to thank the Monterey Country Board of Supervisors for making the right choice, and for being responsive to the clear opposition expressed by the overwhelming majority of those Carmel Valley residents who spoke on the issue.

This win came only because we all worked together as a community on behalf of our shared vision for Carmel Valley. 
---
Affordable Rentals Adjacent to Carmel Middle School
On Monday, April 4th, 2016, the Carmel Valley Land Use Advisory Committee (LUAC) heard a preliminary proposal for 150 affordable rentals on Carmel Valley Road between the Carmel Cottages and Carmel Middle School, of which 104 could satisfy the inclusionary requirements of other projects in Carmel Valley or Rancho San Carlos.
The project is very preliminary. The presentation was based on visuals and maps prepared for a project 10 years ago which was withdrawn because of lack of water. Three possible accesses were presented, although apparently there has yet to be discussion with any of the involved parties. The mix of income levels and physical configuration were left unclear.
As proposed, assuming that the Rancho Ca&ntildeada proposal for 130 units is approved, the project would exceed the development cap of 190 units reached as part of CVA's legal settlement with the County.
Our understanding is that the developer has withdrawn this proposal, but CVA will remain vigilant and keep you informed of any further developments.
---
Hilltop Ranch Special Event Center


After Appeals by CVA and Neighbors,
The Planning Commission Reverses the Hilltop Ranch 
"Administrative Interpretation"
On July 26, 2017, the planning commission voted 7-0, to overturn the administrative interpretation that allowed Hilltop Ranch to have marketing events on site. 

Commissioners Keith Vandevere and Martha Diehl were spot on, as usual, with their questions and comments. Commissioner Vandevere made the motion to overturn the administrator's ruling. We should be very grateful that Supervisor Adams has kept them in these positions. They are terrific representatives for District 5. 

In addition to lawyers Molly Erickson (for CVA) and Anthony Lombardo (for neighbors near Hilltop), about 20 people showed up to speak in favor of overturning the decision. Richard Rosenthal, also an area land use lawyer, came and spoke as well. 

Another key argument was that this interpretation essentially applies to anyone with a vineyard on their property anywhere in the unincorporated County. You too could have weddings nearby if you live near someone's vineyard.    

It was a good opportunity to educate the commissioners on how these venues affect the neighbors and how often they get out of hand.   

The General Plan, in which CVA was integrally involved, provids three specific zoning laws that directly fly in the face of what Hilltop wants to do and is already doing in a residential neighborhood. Another influencing fact was that this "interpretation" would allow anyone with a vineyard in the whole of the unincorporated county to have "events" in Low Density Residential zones. 

What is the property that is the subject of the CVA appeal?


Hilltop Ranch LLC owns residential property in Carmel Valley in the Low Density Residential (LDR) zoning district. Hilltop Ranch made three applications in 2013, 2014 and 2016 seeking to get County permission to have special events at its vineyard, which apparently was planted in the early 2000s and is approximately three acres of the 10-acre LDR-zoned property. Each of the special events applications has been met with substantial opposition from the neighbors, CVA and the Carmel Valley Land Use Advisory Committee. The County has not approved any permits for the special event use.
What does the CVA appeal challenge?
Carl Holm wrote three communications to the Hilltop Ranch LLC's attorney in which Mr. Holm stated his opinion based on his "interpretations" that Hilltop Ranch can have special events. The three documents are an email dated February 11, 2016, a letter dated April 11, 2017, and a letter dated May 16, 2017, which CVA collectively refers to as "the Holm Letter." CVA has appealed the Holm Letter.
What is the harm caused by the Holm Letter?
The Holm Letter used a private process to allow special events uses every day of the year at the Hilltop Ranch site in the residential district. The public process was not followed. Other than the applicant, nobody got any advance notice of these three documents. The Holm Letter rewards the applicant for private lobbying and private meetings with Mr. Holm.
The Holm Letter penalizes everybody else, including:
Surrounding residences and property owners who based their land uses on the Low Density Residential zoning and not on a private deal they did not even know was available to them from Mr. Holm. They will permanently suffer the noise, traffic, glare, and other impacts of the special events.

Competitors in the Ag Wine Corridor Plan area in the Salinas Valley who have General Plan policies that allow special event uses.

Venues that have permits for their special events activities.

Everybody who drives Carmel Valley Road and is forced to endure the increased special events traffic.
Is the Holm Letter illegal?
Yes. It allows special events in a residential district where special events uses are not allowed by the zoning. It gives special uses for select
private parties favored by Mr. Holm. It violates state laws and the County Code. It provides an incentive for everybody in the Low Density Residential (LDR) zone to plant a vineyard so they can have special events. It corrupts the public process. If allowed to stand, the Holm Letter will cause serious long term land use and environmental effects and will harm the public's trust in Monterey County government.
CVA Attorney Molly Erickson Letter to the Board of Supervisors
Detailing our Objections to Hilltop Ranch Special Events
(April 2017 letter)
---
Val Verde Units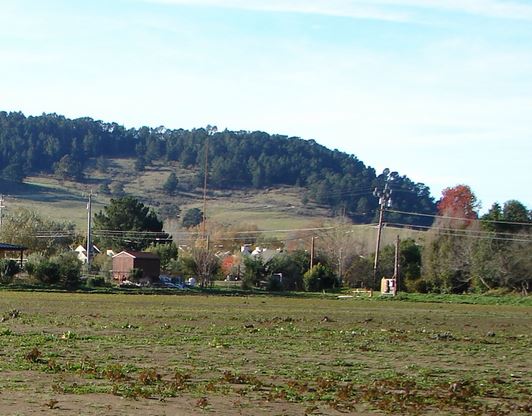 After CVA Members Testify,

Planning Commission Denies 31 Unit Val Verde Development
Expressing concern about the proposed development's non-compliance with County Development Evaluation System's affordable housing requirements, the planners voted 8 - 1 to deny the project and canceled a second scheduled hearing. We understand that the developer is considering an alternative proposal for the property.
CVA testified before the Planning Commission concerning the projects 
inconsistencies
 with the General Plan and submitted a 14-page letter outlining the defects of the project and the inconsistencies in the Final Environmental Impact Report.
Below are links to the Draft EIR and our comments. Among the points we make are:
The project doesn't meet the affordable housing requirements of the Carmel Valley Master Plan and the County General Plan.
The project exceeds the number of units allowed in Carmel Valley under the legal settlement agreed to by CVA and the County.
The completed project would add over 300 daily trips to already over capacity Highway One.
Thirty one families would be added to a high risk flooding area. The installation of a 6 foot flood wall would add risk to downstream residents and businesses.
There is no guarantee that the residents of the 31 units would not exceed the water demand assumed by the EIR.
The project would adversely impact the rural nature of the Carmel Valley. It will turn its existing rural character as an agricultural production site into an urban site. Keeping the site in agricultural production would adhere to CV Master Plan Policy CV-1.1 which would maintain the agricultural character of the area.
These lands are currently used by local organic farms and serve and maintain the rural character of the Carmel Valley. Converting these plots of land into 31 units does not maintain the rural character of the Carmel Valley.
The project designation is Carmel Rio Road Subdivision (PLN140089).
---
Saddle Mountain RV Park: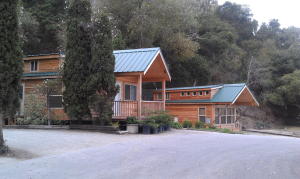 Neighbors in the Schulte Road area have begun researching the State and County permits needed for the owner to grade, widen roads, and bring in Park Model buildings (on wheels), to place the upper camping area. This area is listed as a landslide risk area, according to a 2007 California Department of Conservation. In 1997 a "series of debris slides failed off the northern flank of Saddle Mountain and impacted the Saddle Mount Recreation Area.....

The underlying bedrock is a massive sandstone and pebble conglomerate in which the weathered residal soils liquefied." Of course, neighbors are concerned. The owner intends to provide reasonably priced rental options for families who visit the area. The 400 square foot Park Models include kitchenettes as well as running water. The RV Park has its own wells.
---
Bernardus Lodge:
The Bay Laurel (Bernardus Lodge) extension application came to Public Hearing April 13, 2013. It allows development of 16 approved additional hotel units and a 3,000 square foot maintenance building.
It was never referred to LUAC for review. The permit was found to be consistent with the Carmel Valley Master plan. Based on the Annual Summary of "Carmel Valley Master Plan Visitor Accommodation Units." The 16 rooms had not been built at the time of the adoption of the 2010 General Plan and county said they would be subtracted from the 110 unit cap. The Planning Dept says the project is consistent because the units can be included in the 110 unit cap.

---